Pricing
Advanced Pricing Methods℠ — your model for richer customer relationships.
Part science, part art, pricing is a competency that's learned, then improved through practice. No two customers are identical, nor are their challenges, but you can use a repeatable process to price your solutions.
Through applying a handful of steps, CPAs (even non-consultant types) get better at helping buyers see with worth of achieving their desired outcomes. With this context, they more readily agree to a pay an amount that makes sense relative to the result. This is a huge shift from charging them for your time, inputs, and activities.
Just as importantly, the firm has to feel that it's worth their price to do that work. When a buyer and seller both feel great about a given price for a clear scope and outcome, everyone wins.
Become more comfortable having conversations with customers about what something is worth. Build confidence through this worth-based pricing approach.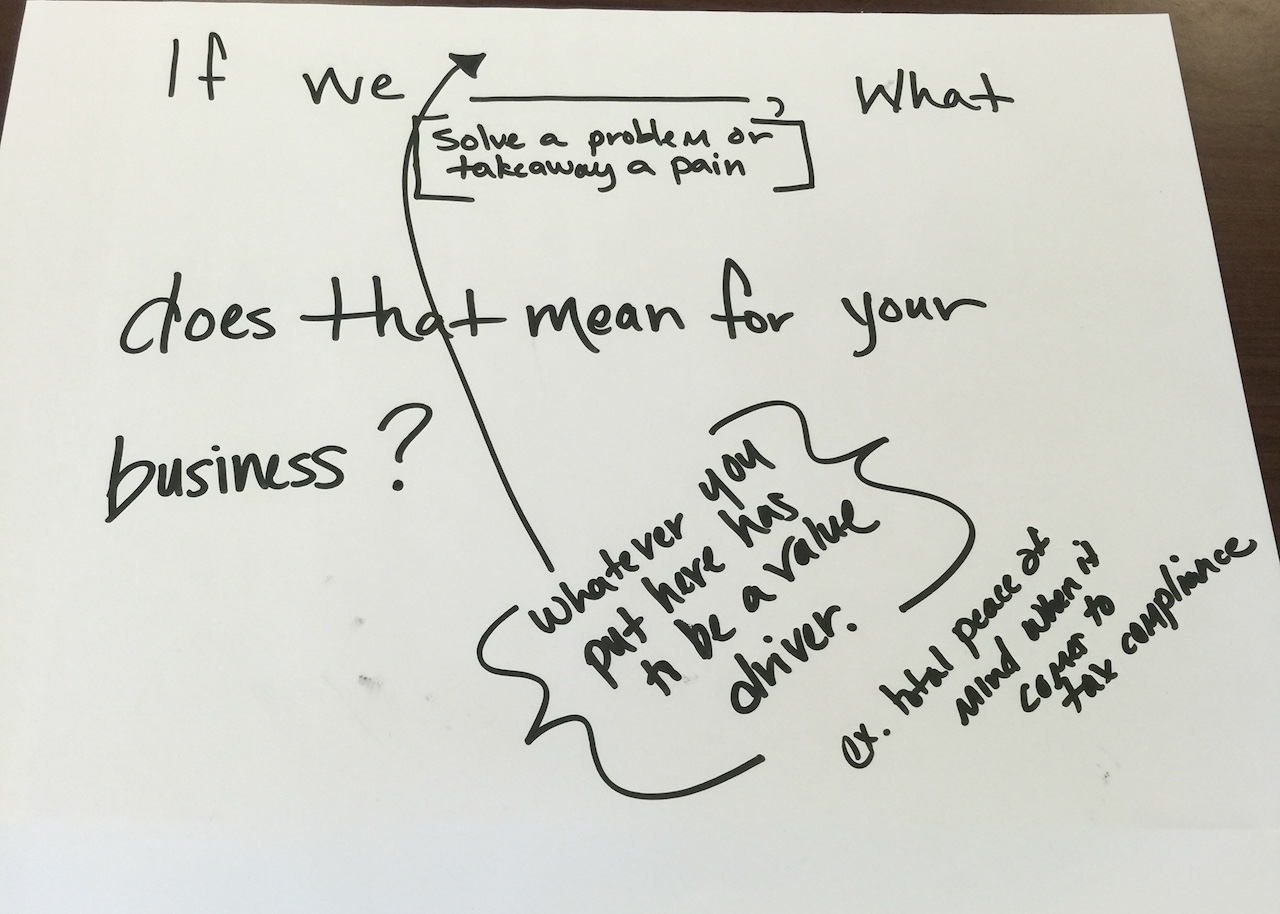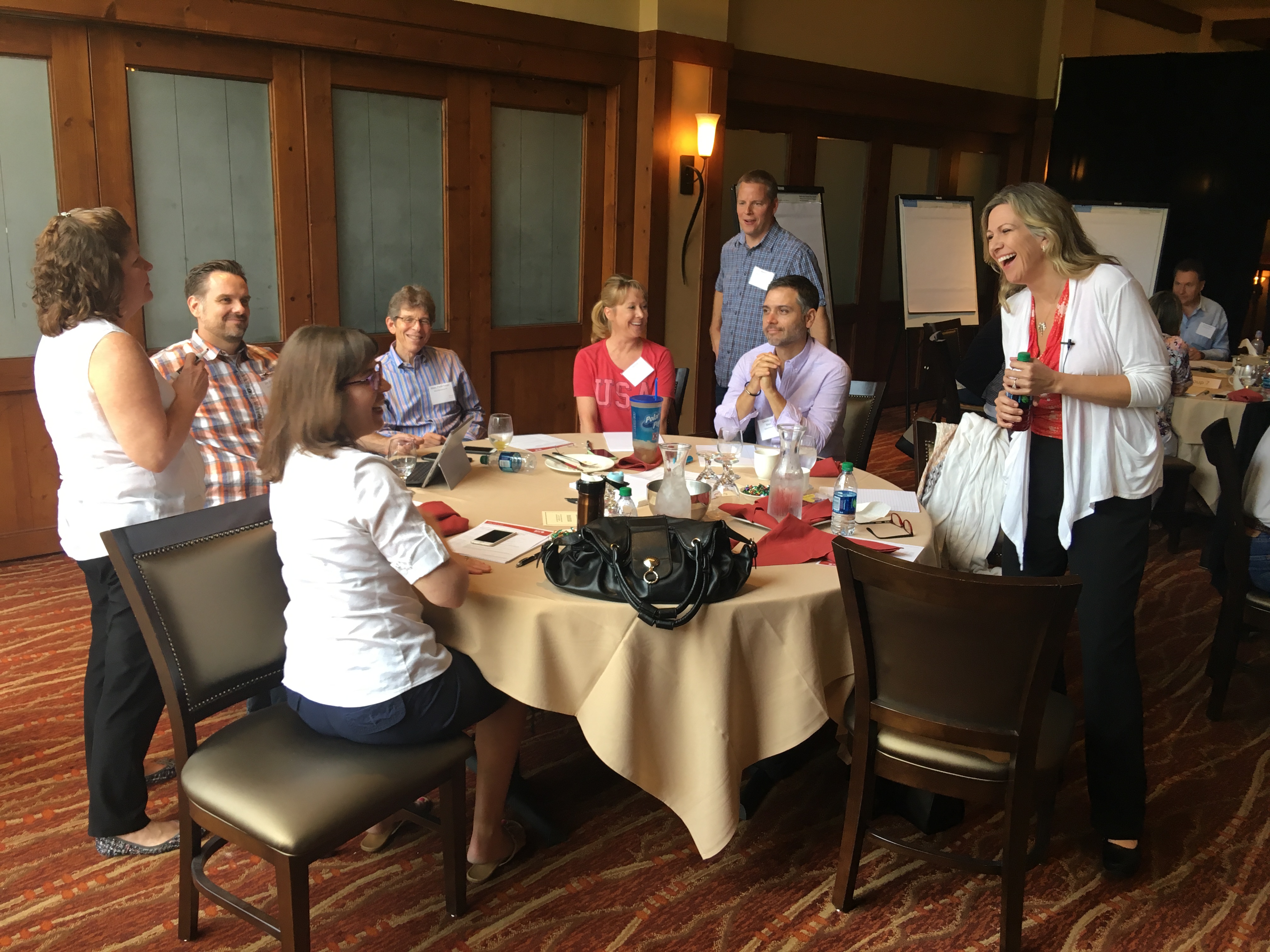 A majority of CPAs would readily confess they're terrible at pricing. And few enjoy it. Good or bad, there's no line item in financial statements showing us the dollars we leave on the table from poor pricing. Yet we also know that clients sometimes feel like they are paying too much. Why this discrepancy? It usually boils down to communication. Communication that explores ideas, establishes goals, and sets context.
Communication Breeds Loyalty
Behind most communication gaps are: not thinking through a project sufficiently, not doing appropriate due diligence, and not spending time discussing with the client WHY you're doing the work in the first place. Customers don't inherently know the value of a CPA or consultant's solution and, as sellers, we tend to think the value proposition is or should be obvious. Advanced Pricing Methods℠ teach a process to remedy these problems.
Better pricing comes from better communication up front. And wonderful side benefits from better communication are increased trust and deeper relationships. Compare this to billing in arrears which disrupts a customer's trust in you; it's counterproductive if you want to earn status as a "trusted advisor."
The evidence is clear: buyers love and appreciate the certainty in price, clarity in purpose, and control in their purchase when firms use Advanced Pricing Methods℠.
Communication Improves Profitability
Hand in hand with new pricing skills, discover how to avoid one of the costliest, yet avoidable, problems firms face: scope creep. You'll see results quickly if you apply the scoping and pricing techniques you'll learn with Advanced Pricing Methods℠.
Stop doing work that you don't get paid for. Stop leaving money on the table. Start reassuring clients that you stand by your prices—and that they'll always know what they are getting for a price they feel makes sense.
Contact Michelle to get started today!
Our profession is faced with transforming our business model which includes learning new ways to price our services. Frankly, our profession is not skilled in collaborating with clients on pricing. Michelle builds a foundation of clarity on why, an understanding of how, and provides real life examples that motivate change. Her ability to create a common language and vision are critical in helping team members change their mindset. Our firm's progress in pricing has been largely due to Michelle helping us build a vision and foundation that allowed team members to change how they think about pricing. Maybe the best thing I could say is that the ROI on our investment in Michelle's advanced pricing methodology has been tremendous.
Joey Havens
Michelle's advanced-pricing workshop produced results that exceeded our expectations. A year after we implemented her approach, our proposal win rate jumped to 80%, a 25% increase over the prior year. We were able to capture a significant amount of additional revenue on most proposals we closed because clients selected a higher service tier option that included high-value consulting projects. We become more adept at sourcing work beyond compliance. By focusing on outcomes, not tasks, we created demand for solutions that helped clients achieve success; it's what they care about most.
Eric Majchrzak
Michelle significantly improved and accelerated our customer engagement by teaching us how to offer price options that transferred control to our customers, letting them decide what they want to tackle and when. Offering options also encourages our team members to introduce more solutions and, as we all know, clients generally want more of our help than we think they do. These changes to our pricing approach expanded our relationships with customers, which has been key to us meeting our core mission of impacting their success.
Jeff Wald
Want to know a little more about Michelle's approaches to pricing?