Thrilled to see that firm ops rockstar Jane Johnson, COO of CA firm Grimbleby Coleman was just honored by CPA Firm Management Association as their 2021 Firm Manager of the Year.
I had the pleasure of working with Jane when she contacted me a few years back to embark on changing their firm's pricing model to adopt Advanced Pricing Methods®. She oversaw this endeavor that they outwardly call "Choice Pricing" and she was a visionary in that process and absolutely committed to getting it done and done well.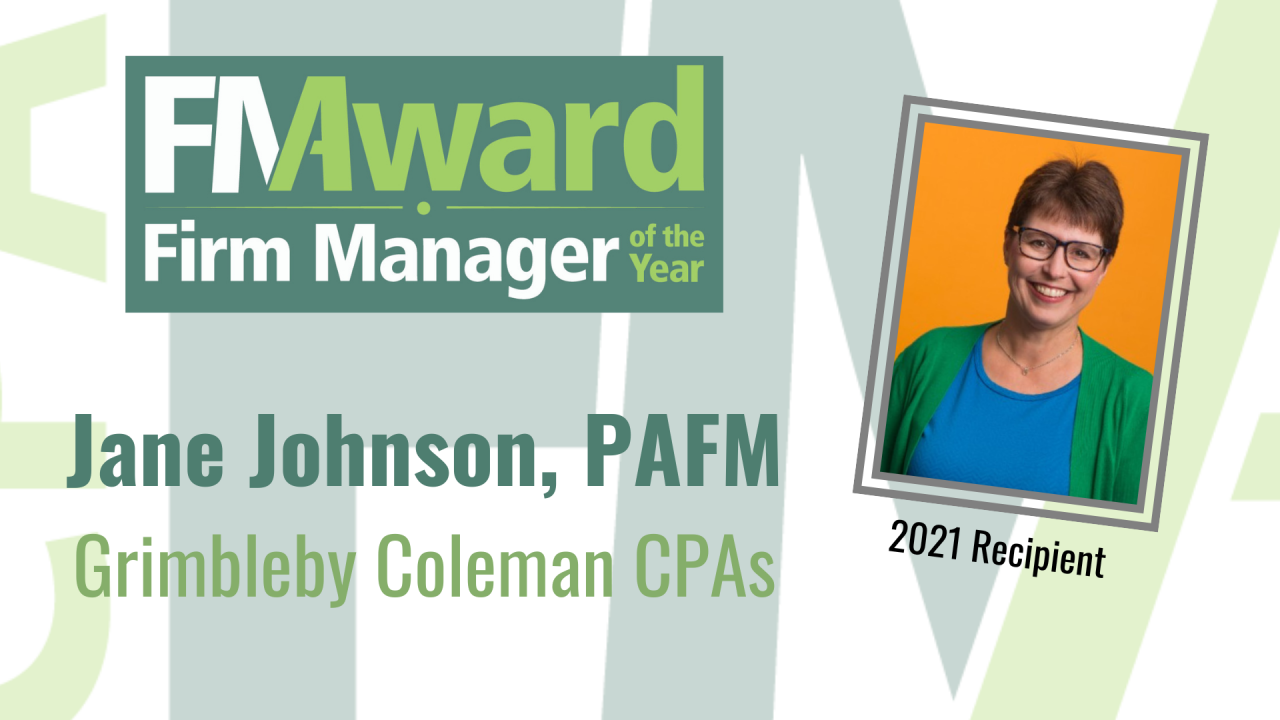 During working sessions with firm leaders, they aligned their future revenue model with their core values, deciding that a new level of "transfairency" (coined by them) by pricing up front would suit the customer-centric firm's clientele perfectly. They are now three years in to this business-model change and are growing by leaps and bounds in large part through Jane's vision and execution skills.
It's so wonderful to see Jane recognized for her leadership in this and many other areas of her great firm. Congratulations Jane!